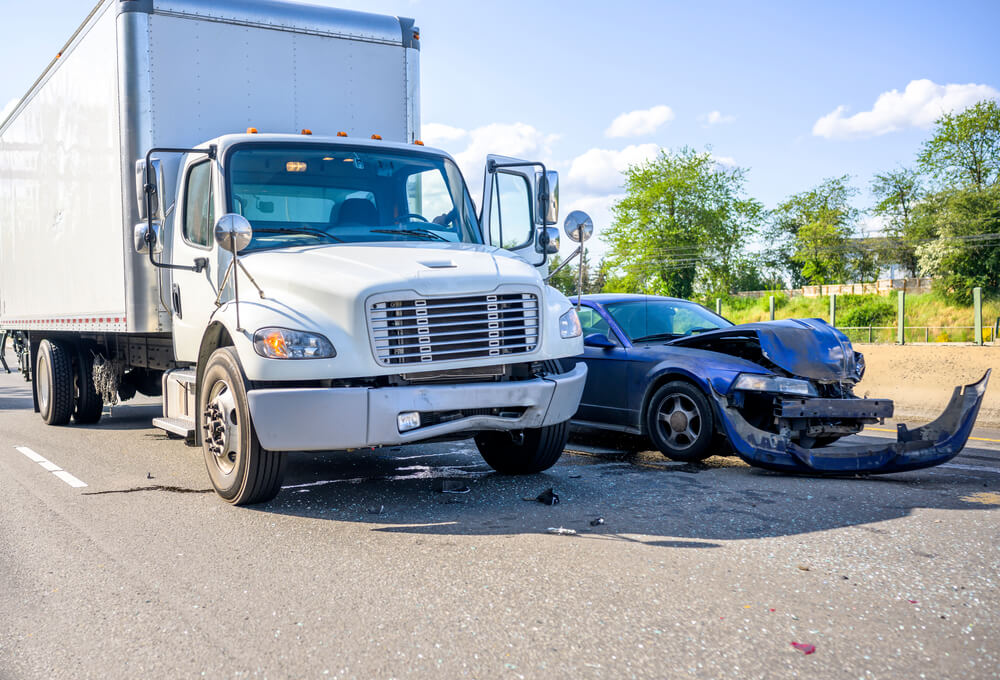 Commercial trucks deliver all types of goods to stores, houses, warehouses, and other locations across the United States. When driving in the Columbus area, you will likely encounter a semi-truck, tanker truck, flatbed trailer, and other types of trucks. These vehicles can weigh up to 80,000 pounds when loaded, and they dwarf most other vehicles on the road. While commercial vehicles are necessary for our lives and economy, they can also cause devastating damage and injuries when they crash. These are unique vehicles, and there are particular risks of crashes, and victims can face challenging or even fatal aftermaths. Truck accident insurance claims and lawsuits can be technical and challenging, so you should always have experienced Columbus truck accident attorneys handling your claim. Contact The Jones Firm for the help you need today.
Commercial Truck Crashes
The Federal Motor Carrier Safety Administration (FMCSA) reported the following for a recent year in the United States:
450,000 accidents involving large trucks
102,000 trucking accidents that caused injuries
4,237 fatal truck accidents
133 fatalities from truck accidents in Ohio
While trucks can be involved in head-on collisions and other common crashes, these vehicles can regularly be involved in the following:
Rollovers
Cargo spills
Underride accidents
Override accidents
Jackknife accidents
Runaway trailers
These truck accidents can result in severe injuries to motorists, who can have their lives completely altered instantly. An experienced truck accident lawyer can help.
Devastating Losses From Truck Crashes
Trucks can destroy smaller vehicles, causing many traumatic injuries to victims.
Some truck crash victims face the following and more:
Emergency trauma care
Diagnostic testing
Hospitalization
Surgeries
Rehabilitative therapy or time in a rehab center
Medication and medical equipment
Home health care
Time away from work due to treatment of injuries
Change in careers and reduced income due to impairments
This can lead to piles of medical bills, the need for ongoing treatment and expenses, lost earning ability, and much more.
In addition to overwhelming financial losses, severe injuries can also cause:
Mental trauma
Permanent disabilities
Permanent disfigurement
Loss of enjoyment of life
Loss of consortium
These intangible losses should never be discounted and should always be calculated by a Columbus truck accident law firm.