What Car Accident Injuries Require An Ambulance Ride?
July 12, 2021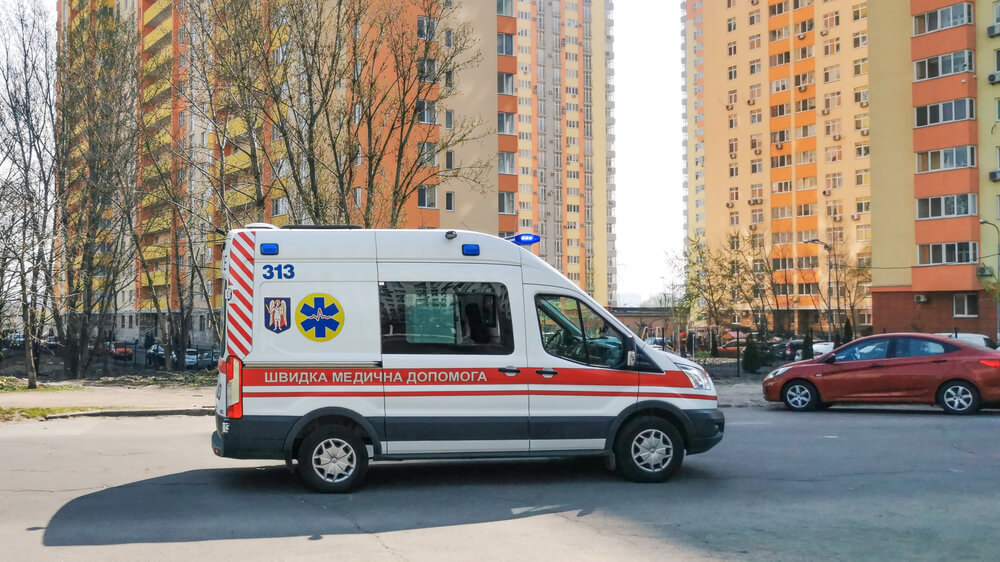 If you or a loved one were involved in a serious rear-end, T-bone, or a head-on collision, you may be wondering what level of medical attention is appropriate for your injuries. If you need an ambulance ride, accept it and then consult with a Columbus car accident lawyer.
A lot can separate a few bruises or small cuts from serious, life-threatening car accident injuries that require hospitalization. Regardless of severity, we still recommend that you get first responders on the scene ASAP, and that you consult an experienced Columbus car accident lawyer for extra guidance. With that in mind, here's some information on some hospital-warranting car accident injuries.
Soft Tissue Injuries
The Library Of Congress has estimated that there are around roughly 650-840 muscles in the average human body. When you factor that in with all the other vulnerable soft tissue in your body, then that adds up to a lot of potential for soft tissue injury in a high-speed car crash.
The most commonly sustained soft-tissue injury is whiplash, most commonly occurring in rear-end car collisions with fast back and forth motions. It may not kill you (in most cases), but what won't kill you may leave you with greatly inconveniencing chronic upper body pain.
Symptoms may vary from mild discomfort to agonizing pain and life-threatening internal bleeding. In any case, you should still order a paramedic to respond to the accident as urgently and promptly as possible.
Spinal Cord Injuries
The World Health Organization estimates that anywhere from 250,000-500,000 people on average will suffer spinal cord injuries each year. One of the leading causes of such SCI injuries, of course, is motor vehicle collisions.
Symptom severity will vary depending on the type of industry you sustain, but generally, they could include any of the following:
Loss of sensory function or motor control around the body.
Dysregulation in the bladder or bowels
Potential organ malfunction or failure
Chronic pain and numbness
Because SCI injuries pose such drastic, life-altering consequences, we recommend seeking prompt emergency medical assistance for them ASAP.
Traumatic Brain Injuries
During an incident as violent and chaotic as a motor vehicle collision, you could easily wind up absorbing some serious trauma to the head. If so, you better have that looked at pronto. Head injuries can present immense consequences for those who suffer them, including:
Trouble thinking or concentrating
Memory issues
Chronic nausea and headaches
Mood changes
Sleep disturbances
Internal bleeding
Persons dealing with one or more of these symptoms after a car accident shouldn't hesitate to seek appropriate medical care. Repeated TBIs can risk leading to even more serious neurodegenerative conditions down the line, such as Alzheimer's, dementia, and CTE.
Fractures
Even if you don't suffer that "bad" of a bone sprain or fracture, it still won't heal or mend on its own. Prompt casting and resetting of a fracture is a must when wanting a bone to heal without issue, otherwise, you could risk permanent deformity or infection.
Burns
Faulty engine or combustion parts could cause the vehicle to catch fire, potentially leading to serious injuries or death. Never hesitate to seek immediate care for a burn injury, as doing so could lead to serious, potentially deadly infection down the line.
Stop, drop, and roll, apply water as necessary, and seek urgent emergency services as necessary. Following recovery, work with an experienced Columbus car accident lawyer.
Choose Our Columbus Car Accident Lawyer for Your Case
Geoff Jones is passionate and personally vested in car accident injury recovery. Whether you suffered injuries in a crash or have another personal injury case, we'll be willing and ready to fight for you. Contact The Jones Firm today to learn more.