Slip and fall accidents are some of the most dangerous and common accidents, and they are often the result of poorly maintained properties. Commercial property owners owe us a duty of care that includes maintaining their grounds in a reasonably safe condition. 
Slip and fall accidents are as common as they are dangerous. The term slip and fall belies the serious nature of these very dangerous accidents, which can happen nearly anywhere, including on the job or at a store, restaurant, or another business establishment. If someone else's negligence causes you to be injured in a slip and fall accident, reach out for the professional legal guidance that you need from an experienced Columbus slip and fall attorney.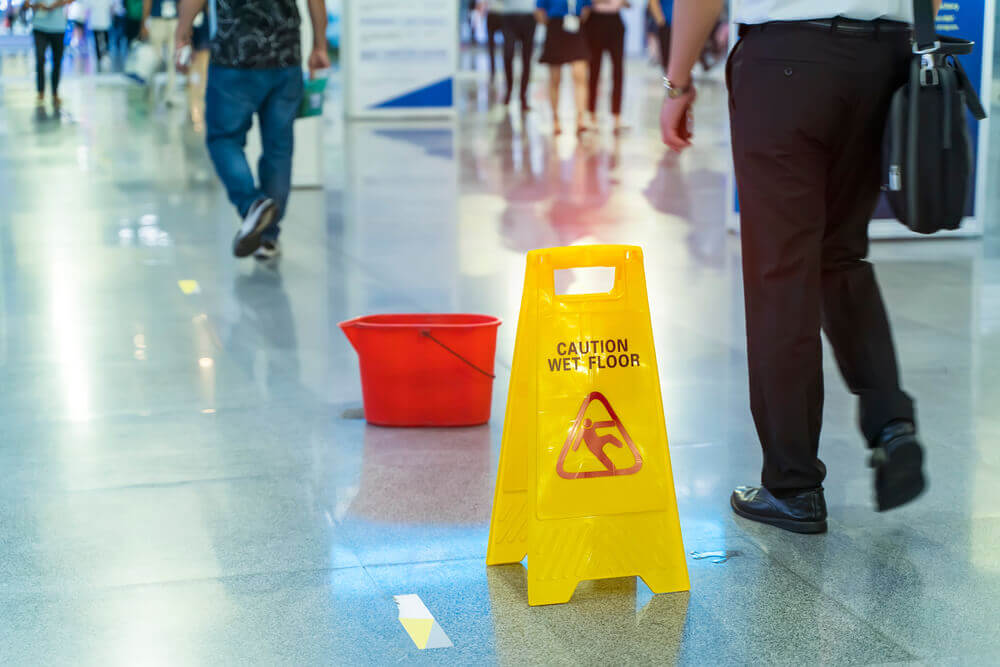 The Telling Statistics
Before it's difficult to truly appreciate exactly how dangerous slip and falls can be, it's important to review the related statistics, including these reported by the National Floor Safety Institute (NFSI):
Falls – at 21.3 percent – are the leading cause of trips to the emergency room, and slip and falls account for a full 12 percent of these trips to the ER. 

Falls account for 5 percent of all fatal accidents on the job for women and for 11 percent of all fatal accidents on the job for men. 

Five percent of all fall victims suffer a fracture, and of these, hip fractures are the most serious.

Slip and falls are the leading cause of lost hours on the job.
Slip and falls are dangerous and should always be taken seriously. 
Injuries Sustained in Slip and Fall Accidents
Victims of slip and fall accidents can suffer serious injuries depending upon the way in which they fall. Individuals who fall frontwards are more likely to suffer a broken bone (such as a broken arm, leg, or knee bone), while individuals who fall backward are more likely to suffer a back or spinal cord injury. In the worst cases, a spinal cord injury can result in some form of paralysis. Traumatic head and brain injuries are also common if an accident victim strikes his or her head on the ground in the accident.
If you or a person you love has suffered one or more of these injuries in a slip and fall accident that occurred on someone else's premises, your first step should be to receive the medical treatment that you need for your injuries. Your next step should be to speak with a knowledgeable Columbus slip and fall injury lawyer. Your attorney will be able to start collecting the necessary documents to pursue your personal injury claim – all while you focus your attention on recovering from your injuries.