What Cases Do Personal Injury Lawyers Handle? Why, How and What You Need to Know
November 19, 2021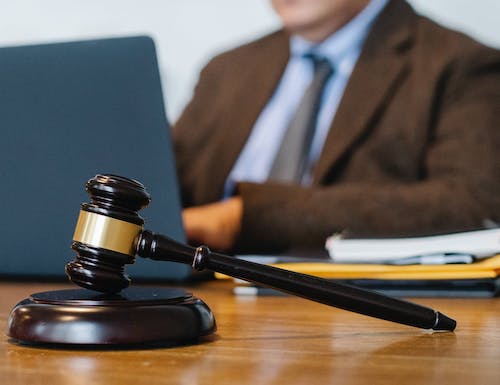 Have you recently been injured in an accident? You might be wondering if your case can be handled by a Columbus personal injury attorney. There are some basic categories of cases that personal injury attorneys commonly handle. In this article, we will briefly discuss each of these categories. We will also educate you about why personal injury lawyers handle these types of cases and what a personal injury lawyer can do for your case.
The most common personal injury cases involves motor vehicle accidents. These types of cases can include car accidents, truck accidents, motorcycle accidents, bicycle accidents and pedestrian accidents. Personal injury lawyers commonly handle motor vehicle-related injuries because they frequently result in more serious damages than other types of incidents. If you are injured as the driver or passenger of a motor vehicle that was involved in an accident with another motorized vehicle, it's possible that your case could be handled by a personal injury lawyer if you have suffered any form of physical harm from being involved in this kind of incident. 
Another category is dog bite cases. Dog bites may cause severe bodily wounds which can lead to medical expenses for emergency room bills, plastic surgery, and wound care. In dog bite cases, the dog owner or property owner may be strictly liable for injuries caused by the dog bite. Infection is a common concern will dog bites. Permanent disfigurement and scarring is also common. 
Premises liability cases represent another common type of personal injury case. Premises liability cases can involve injuries sustained from hazardous conditions and premises defects. Slip and falls account for many of these types of incidents and they commonly occur on public or private property that is not maintained properly leading to a dangerous condition. Other common examples include construction sites where there are no safety precautions but people have been injured while passing through them anyway, elevator malfunction causing serious injury, etc.. Injuries resulting from premises defects often result in very costly medical bills with long-term care costs as well. 
These are only a few examples of common cases handled by personal injury lawyers. To learn more about other types of case a Columbus Personal Injury Lawyer might handle, click here.
Our personal injury attorneys typically will handle cases in which you have been 1) injured 2) in Ohio 3) in the past two years; 4) where someone else was at fault, and 5) there is a source of recovery for your injuries. For example, in motor vehicle accident cases, typically we represent drivers or passengers who have been injured due to the negligent or unsafe actions of another driver. We will typically work to settle your claim with the auto insurance company for the at fault driver or the owner of the at fault vehicle. If the driver or owner of the at fault vehicle does not have insurance, we may seek compensation for Uninsured Motorist bodily injury coverage from your insurance company. In some cases, we may have to file a lawsuit against the driver or owner of the vehicle. 
Regardless of what type of injury you have sustained, most of these cases are handled in a similar fashion. We will work to ensure that you receive fair compensation for your injury claim. Your damages may include recovery of your medical expenses, lost wages, and pain and suffering. 
To learn more about the kinds of personal injury cases your Columbus personal injury lawyer might handle you should consult the attorneys at The Jones Firm!
The information provided in this blog is for general purposes and educational purposes only. The content on this website does not constitute legal advice or create an attorney-client relationship between you and the firm. 
If you feel that your legal issue may require assistance from an attorney, please contact our office at 614-209-5162 to schedule a free consultation with one of our attorneys today!