Traffic Crashes on Your Work Commute
April 12, 2021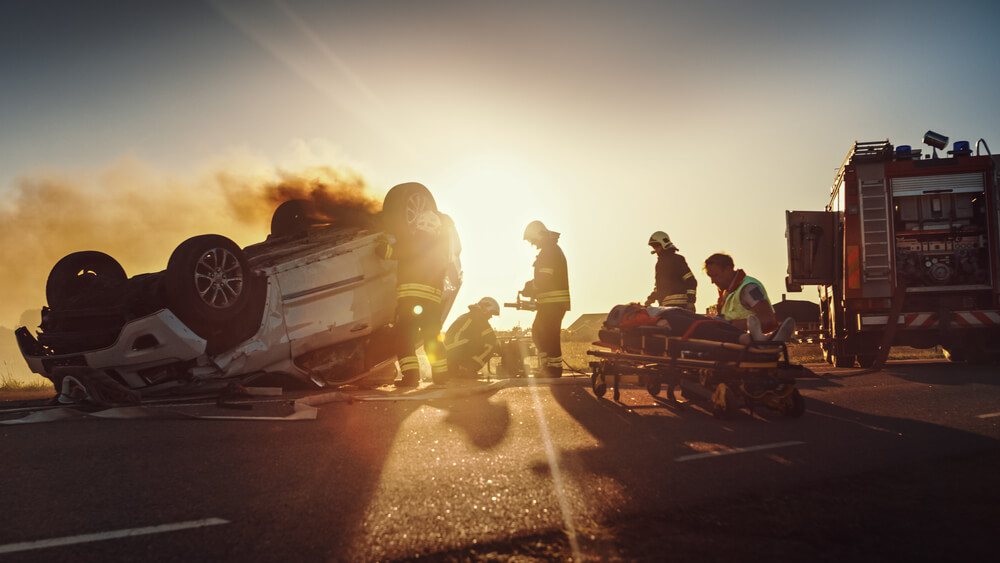 People are oftentimes in a hurry when they are on their way to and from work. Consequently, traffic crashes during these times are not uncommon. Traffic accidents that can occur during commuting times include intersection accidents, rear-end accidents, and even head-on collisions, in some cases. 
Accident victims who are injured in a traffic accident can suffer soft tissue tears, broken bones, or traumatic brain injuries, as well as less severe – but still costly – injuries, like cuts, scrapes, and abrasions. When accident victims suffer injuries in a work commute accident, they often have to visit the emergency room and seek follow-up medical treatment and physical therapy. They might even have to miss time away from their jobs in order to recover from their injuries.
If you have been injured in a work commute accident that resulted from another person's negligence, you may be entitled to compensation. A Columbus car accident lawyer at The Jones Firm can review the circumstances of your accident and could file a claim on your behalf against the at-fault driver. Please give us a call today to discover more about how we could assist you with settling or litigating your Columbus car accident legal claim. 
Common Causes of Traffic Accidents that Occur on Work Commutes
Traffic accidents that occur during work commutes can be caused by a variety of factors. In many instances, these accidents happen because other drivers are in a hurry. Therefore, driver negligence often plays a significant role in these collisions. Common causes of work commute crashes include the following:
Reckless or careless driving – Where a driver hurriedly weaves in and out of traffic, speeds, fails to use a turn signal, or runs a stop sign or red traffic light, bringing about a collision with another motor vehicle
Distracted driving – Usually where a driver is using a cell phone, tablet, or another electronic device in an improper manner while operating a motor vehicle at the same time
Drunk or drugged driving – Where a driver operates a motor vehicle while under the influence of alcohol or drugs – even prescription drugs where there are significant side effects, such as drowsiness
Filing a Personal Injury Claim Against the At-Fault Driver
When drivers are on their way to work – but not yet within the scope of their employment – they will not typically be eligible to bring a claim for workers' compensation benefits if they are injured in a car accident. However, if the accident happened because of another driver's negligence, the accident victim could file a claim with the at-fault driver's insurance company.
As part of that claim, the accident victim could pursue monetary damages for related medical treatment, lost earnings, and pain and suffering.
Talk to a Columbus Car Accident Lawyer Today
The experienced attorneys at The Jones Firm are ready to help you pursue the compensation you deserve for all of your recent car accident injuries. To schedule a free case evaluation and legal consultation with a Columbus car accident attorney, please call us at 614-209-5162 or contact us online today for more information.