The Costs of Surgical Mistakes
March 22, 2021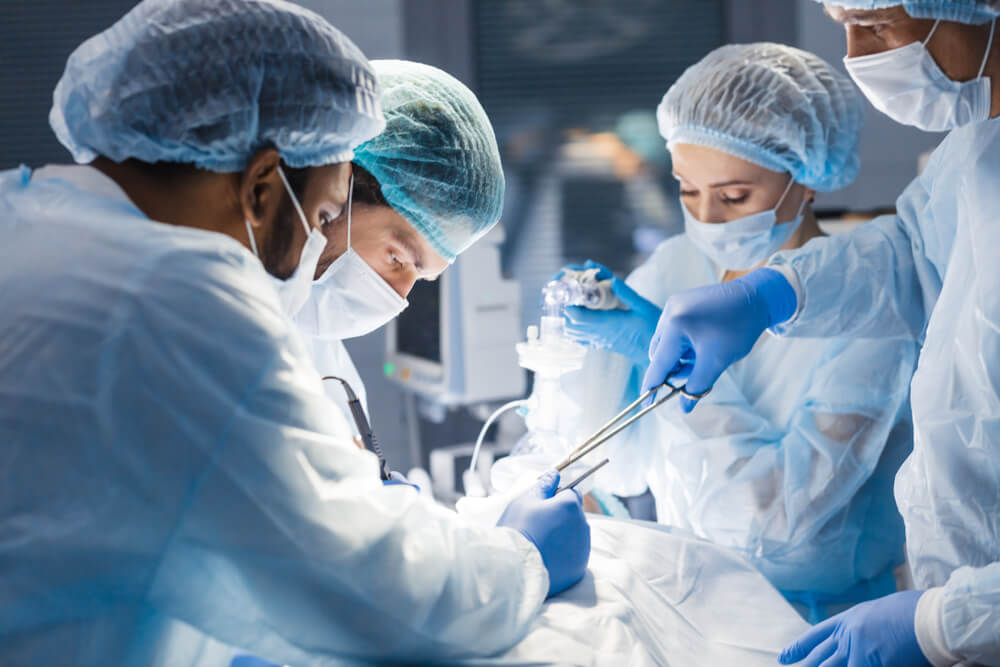 Surgical mistakes can result in serious complications, including debilitating injuries and the need for follow-up medical procedures. If you have suffered complications from a health care provider's surgical error, a Columbus medical malpractice lawyer could explain your legal options to you and pursue monetary compensation on your behalf.
Doctors and other health care providers owe their patients a high duty of care. When a surgeon makes a medical mistake before, during, or after a surgical procedure, serious complications can result – including serious injuries and financial costs.
A Columbus medical malpractice lawyer at The Jones Firm will work to get to the bottom of what happened in your case. If you have a viable medical malpractice claim, we could assist you with pursuing the claim – and, if necessary, a lawsuit – against the negligent health care provider who performed your surgery. Please call us today to learn more about how we could assist you with your medical malpractice claim.
Types of Surgical Mistakes that a Doctor Could Make
Surgeons have a duty to exercise the utmost reasonable care when they perform medical operations, including surgeries. When they fail to exercise this high degree of care and a complication arises, the surgeon could be liable for the damages that result.
There are several types of surgical mistakes that an attending doctor could make. Those mistakes include the following:
The surgeon could leave a sponge, syringe, or another piece of equipment inside the patient prior to closing him or her up after the surgery.
The surgeon could carelessly operate on the incorrect body part when he or she performs the surgery.
The surgeon could perform the wrong type of surgery on the patient, leading to severe complications.
The surgeon's hand could slip when he or she is actually performing the operation, causing damage to a blood vessel, organ, or another body part.
The surgeon might be overly fatigued, distracted, or even intoxicated
When you go in for surgery, there is enough stress to begin with, and you should never have to worry about a surgeon or member of the medical team making any of the above errors. Unfortunately, they can – and do – happen.
Costs and Complications Arising from Surgical Mistakes
When a surgeon makes a serious medical mistake while performing an operation, there are serious complications that could result for the patient. For example, the patient could suffer internal organ damage or some other type of internal damage or injury because of the mistake.
In addition, the patient might have to undergo some type of revision surgery in order to correct the mistake. This is also true if the surgeon carelessly and negligently leaves an instrument, syringe, or sponge inside the patient's body prior to closing it up after the procedure is complete.
If you have suffered one or more of these complications after a surgical procedure, your attorney could assist you with investigating the circumstances, and if necessary, pursuing a claim against the negligent healthcare provider.
Speak to a Columbus Medical Malpractice Lawyer Today
The knowledgeable and compassionate legal team at The Jones Firm is ready to assist you with pursuing your medical malpractice case. To schedule a free case evaluation and legal consultation with a Columbus medical malpractice attorney, please call us at 614-209-5162 or contact us online today.