Bicycle Accident Lawyer in Columbus, Ohio.
Helping Clients in Columbus Seek Compensation for Bicycle Accident Injuries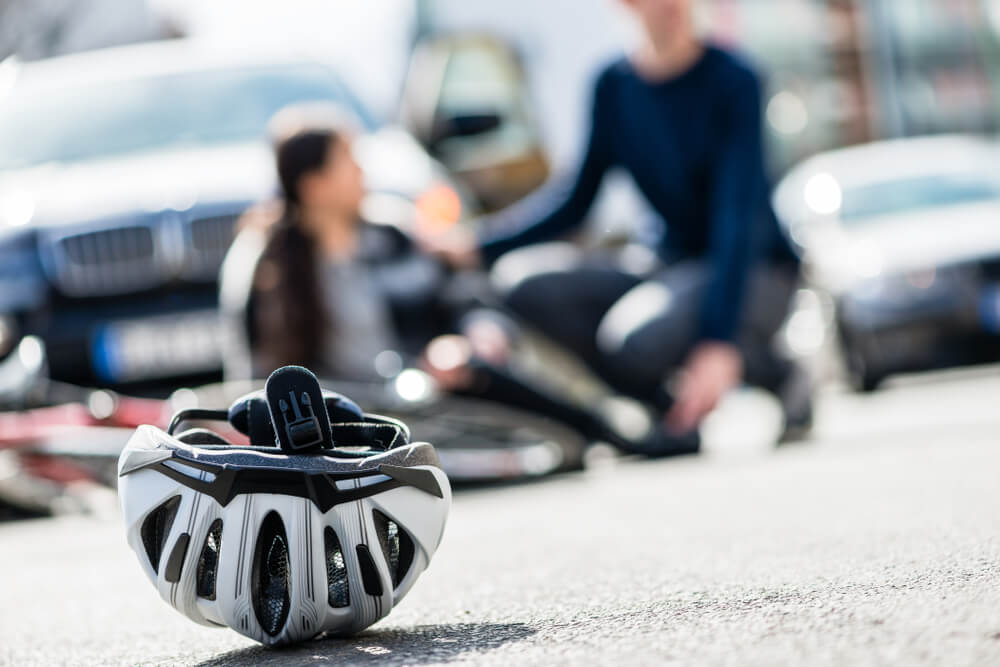 Although bicycle riding in the greater Columbus area can be a fun activity, it can also present numerous challenges and dangers. When it comes to the potential for accidents, bicyclists are at extremely high risk. This is because bicyclists typically do not have any outer shell or protective covering around them, with the exception of their helmets. In the event they are involved in a serious accident, they can strike the ground and suffer serious and potentially debilitating injuries, including traumatic head and brain injuries, spinal cord injuries, paralysis, and internal organ damage. In the most serious cases, the bicycle accident could end up being fatal.
Bike accidents tend to be extremely serious. In fact, fatal bike accidents are on the rise for adult riders, and these deadly accidents are often the result of motorist negligence. Cyclists are both more vulnerable to traffic accidents and more difficult to see in traffic, but drivers are responsible for helping to accommodate their safe passage.
Biking is a healthy, green, inexpensive alternative to driving everywhere that you need to go. Plus, heading out on your bike is a fun way to enjoy what Columbus has to offer. When bicycle accidents happen, however, they tend to be exceptionally dangerous accidents that leave the bicyclist especially vulnerable to serious injuries. If you or someone you care about has been injured, or worse, in a bicycle accident, seek the help you need by calling an experienced Columbus bicycle accident attorney today.
The sad thing about Columbus bicycle accidents is that in many instances, they are fully preventable. These accidents often occur when a motor vehicle operator drives in an irresponsible and careless manner. If you have been injured in a bicycle accident that happened because of a driver's negligence, a Columbus bicycle accident attorney at The Jones Firm is here to help. Our legal team will thoroughly investigate your bicycle accident and explain all of your legal options in clear and easy-to-understand terms. Please give us a call today to discover more about how we could assist you with pursuing your bicycle accident claim or lawsuit. 
YOUR VULNERABILITY ON YOUR BIKE
The City of Columbus offers abundant miles of bike paths and bike lanes that help bicyclists like you get around. Often, however, these bike lanes leave you sharing the road with motorists, and when these motorists engage in negligent driving practices, it can put you and others who are on their bikes in harm's way. When you are on your bike, you face all of the following vulnerabilities:
You share the road with much larger vehicles and have nothing to protect you from the immense impact of any accident that ensues other than your helmet.

Because you strike a much lower profile on the road than other vehicles do, you're more difficult for motorists to see.

The size and weight differential between you and the other vehicles on the road works against you, and you are almost certain to suffer the severest injuries in the event of an accident.
Regardless of how difficult it is for motorists to see you and other bicyclists on the road, every driver is responsible for proceeding safely in accordance with the traffic in his or her midst, including bicyclists. 
Typical Causes of Columbus Bicycle Accidents
Bicycle accidents on Columbus roadways can happen for a variety of reasons. One of the most common causes of bicycle accidents is motor vehicle operator negligence. When motor vehicle drivers exceed the posted speed limit, weave in and out of traffic, tailgate, or otherwise fail to operate their vehicles in a safe manner, serious accidents with bicycles can occur. Distracted motor vehicle operation is another common cause of bicycle accidents.
Bicycle accidents also happen when roadways and sidewalks are not maintained in the proper manner. If you've been injured in a bicycle accident, a knowledgeable Columbus bicycle accident attorney can investigate the circumstances behind your accident and help you move forward with your case.
BIKE ACCIDENTS: THE STATISTICS
The Insurance Institute for Highway Safety (IIHS) shares the following sobering statistics related to bike accidents:
In 2018, there were 854 bike accident fatalities, which is a seven percent increase over 2017. 

Fatal bike accidents have increased by 38 percent since 2010.

Bicycle accident fatalities among those who are 20 and older have increased 300 percent since 1975.

Each year, about two percent of all fatal traffic accidents are bike accidents. 

The most common serious injuries sustained in bike accidents are head injuries.
When you're on your bike, always make proceeding safely your number one priority.
Filing a Personal Injury Claim Arising from a Bicycle Accident
If you can prove that your bicycle accident occurred because of the negligence of another person, you could file a personal injury claim with the at-fault person's insurance company. If the insurance company refuses to offer you the compensation that you deserve for your injuries, you have the option of filing a lawsuit in the Ohio state court system.
A knowledgeable Columbus bicycle accident attorney can negotiate with the at-fault person's insurance company on your behalf, and if it becomes necessary, file a lawsuit on your behalf seeking monetary compensation and damages for your injuries.
AN EXPERIENCED COLUMBUS BICYCLE ACCIDENT ATTORNEY CAN HELP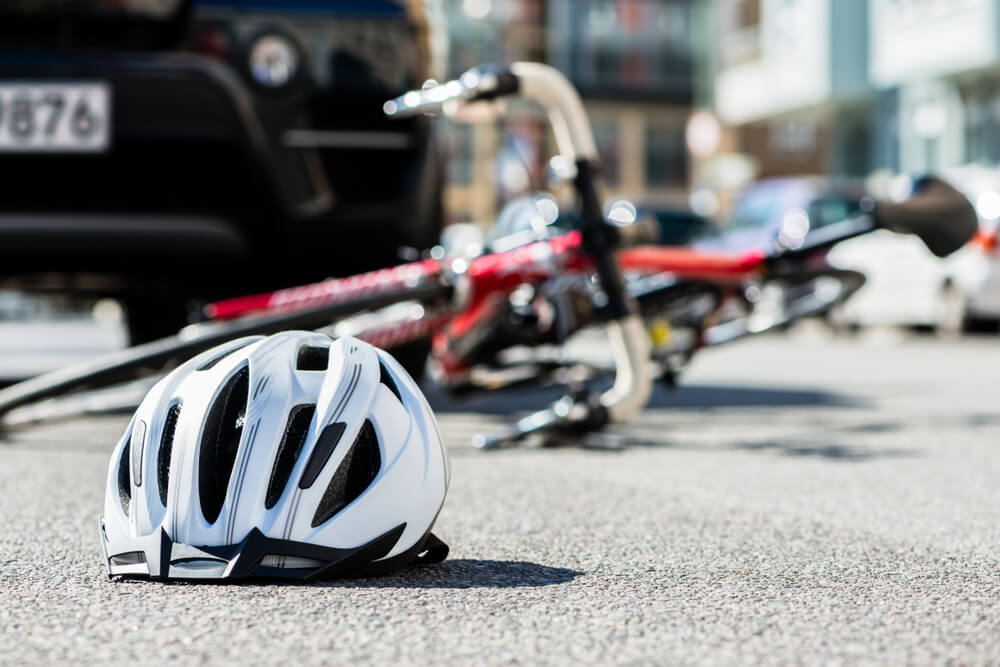 If you or someone you love has been injured by someone else's negligence in a bike accident, Geoff Jones at The Jones Firm in Columbus, Ohio, is an accomplished bicycle accident attorney with an impressive history of helping clients like you maximize their compensation in response to their full range of damages. Your case matters, so please don't hesitate to contact us online or call us today at 614-209-5162.
The compassionate and knowledgeable legal team at The Jones Firm can assist you with every aspect of your bicycle accident case. To schedule a free case evaluation and legal consultation with a Columbus bicycle accident lawyer, Your case matters, so please don't hesitate to contact us online or call us today at 614-209-5162.