How to Determine the Value of a Motorcycle Accident Case in Columbus
May 10, 2022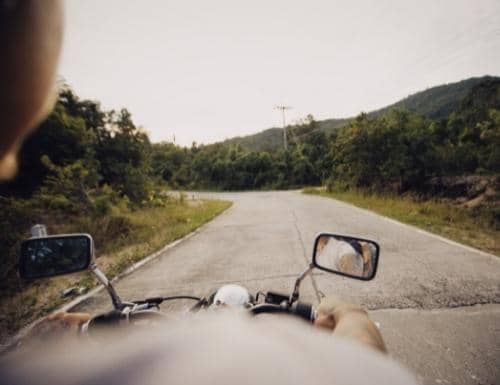 A motorcycle accident case can leave you physically, emotionally, and financially drained. Of all motorcycle accidents, statistics show that 17% of all occupants die, while 3% get lifelong injuries. This is just one indicator of how severe motorcycle accidents can be. While it is hard to determine the proper compensation value, we will help you understand your predicament.
What Factors Affect The Settlement Amount in a Motorcycle Accident Case?
Many factors affect the compensation you can get after a motorcycle accident. The most obvious factor is the economic damages incurred. Monetary loss is easy to calculate since there is tangible evidence, but it gets complicated when pain and suffering are involved.
Here are the main factors used to determine the compensation that you can get from insurance companies:
1. Pain and Suffering
Pain and suffering includes all of the abstract, intangible damages resulting from the accident that cannot be easily measured with facts and numbers.
Most people refer to all general or noneconomic damages as "pain and suffering." Pain and suffering refers to the physical pain, disability, disfigurement, discomfort, emotional trauma, anxiety, distress, mental anguish, loss of enjoyment of life, and any other intangible loss.
Motorcycle accidents often result in serious injuries. Therefore, pain and suffering awards in motorcycle accident injury cases usually make up the largest part of the settlement.
Pain and suffering is best illustrated through photos, videos, and stories. For example, xrays showing surgical hardware to repair a broken bone, photos showing permanent scarring or disfigurement, "day in the life" videos showing the difficulties that the injured person experiences in an ordinary day, and testimony of friends, family, and colleagues about how the motorcycle accident has affected the injured person's life and the lives of those closest to them.
2. Lost wages
Calculating lost wages is simpler than pain and suffering, as wages are definite. The methods used for lost wages calculations depend on the type of employment. For hourly wages, take your hourly rates and multiply them by the number of hours you missed working because of the accident.
For a salaried employee, divide your annual salary by the number of working hours in a year, often 2080, then multiply the result by the total number of hours you missed as a result of the injury from the accident. If you are an independent contractor or a freelancer, you must provide proof of earnings using the following documents:
Tax returns 1099 forms
Business correspondence
Invoices
Receipts
3. Medical Bills
The kinds of severe injuries often resulting from motorcycle accidents may take a long time to heal and require many different types of treatment, including surgery and physical therapy. Medical expenses can be tens of thousands or hundreds of thousands of dollars. You are entitled to compensation for any accident-related medical expenses.
The amount you should receive as compensation for medical bills includes the sum of past, current, and future medical bills related to the accident, such as:
Hospital costs
Medication
Surgical expenses
Doctor visits in and out of the hospital
Medical tests
Rehabilitation
Necessary equipment
How Much Is a Good Settlement for a Motorcycle Accident?
The compensation available in motorcycle accident cases varies. Some factors that determine the value of the case include the severity of the accident and the insurance limits of the defendant. Compensation for pain and suffering hinges on the severity of the injury, the length of treatment, and whether the injury is permanent.
Treatment of a motorcycle accident victim is not a cheap affair. According to the CDC Motorcycle Safety Guide, motorcycle accidents leave the country with an economic burden of $12 billion annually.
Motorcycle accidents may result in serious injuries and large settlement awards.
An Experienced Motorcycle Accident Lawyer Can Help You
Most personal injury settlements are made by insurance companies or other third parties who tend to take advantage of victims by offering a smaller settlement that may not cover your injuries in full. An experienced motorcycle accident lawyer can help you calculate the real value of your injuries and claim proper compensation for all the accident damages.
An experienced accident lawyer will give you a free consultation as you look into your legal options and help you build a strong case.