How Tire Blowouts Can Cause Serious Truck Collisions
June 28, 2021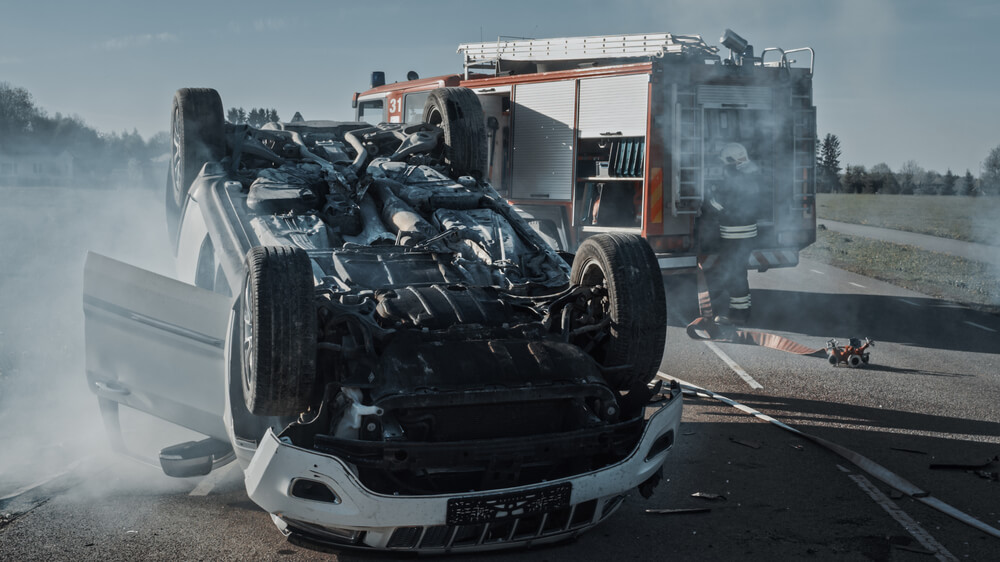 It can be difficult to know who is responsible for a truck crash that happened due to a tire blowout. If you suffered injuries in this type of crash, you should immediately consult with a Columbus truck accident attorney.
When a large truck, 18-wheeler tractor-trailer, or big rig has a tire blowout on a busy highway or another roadway, the tire could enter the path of an oncoming motor vehicle and lead to a serious accident. At other times, the blowout may cause the truck operator to lose control of his or her vehicle, resulting in a forceful collision with another vehicle.
When a large truck collides with a much smaller vehicle, it is almost always the driver and any occupants of the smaller vehicle who are injured. If you have suffered one or more injuries in a serious truck accident, the knowledgeable Columbus truck accident attorneys at The Jones Firm are here to help. Please talk with us today to discover more about how we could assist you with your truck accident case.
Who Can be Responsible for a Tire Blowout on a Large Truck?
There are several parties who could potentially be responsible for a tire blowout that occurs on a large truck. Truck drivers and trucking companies, for example, are responsible for following all state and federal motor carrier regulations, ensuring that all load limits are followed, and taking care to maintain their large trucks and trailers.
These maintenance tasks include checking tire pressures every so often, ensuring that any deficiencies are promptly corrected, and making sure that all of the necessary repairs are made. When truck drivers and trucking companies are negligent in this regard, and a serious accident occurs in which another person suffers injuries, the accident victim could pursue a claim with the truck driver or trucking company's motor vehicle insurer.
Tire blowouts on large trucks can also result from defective repair work, in which case the repair facility's insurance company could be on the line. Finally, these blowout accidents may result from defectively manufactured tires, in which case the accident victim could pursue a claim against the tire manufacturer's insurer.
What Happens if I'm Injured in a Truck Accident?
Truck accidents resulting from a tire blowout can lead to serious impacts and injuries, including head injuries, neck and back injuries, paralysis injuries, broken bones, and soft tissue injuries, to name just a few. If you are injured in a truck accident, you want to first make sure that you get the medical treatment that you need at an emergency room or local urgent care center. 
You will also want to discuss your case with a skilled Columbus truck accident lawyer. A lawyer could help you file a claim with the appropriate insurance company and work to pursue a favorable settlement for your injuries. If a settlement cannot be reached, your attorney could file a lawsuit and pursue litigation in the state court system, seeking the monetary recovery that you deserve for your injuries.
Speak with a Columbus Truck Accident Attorney about Your Case Today
The experienced attorneys at The Jones Firm are ready to assist you with your Columbus truck collision case. To schedule a free case evaluation and legal consultation with a Columbus truck accident lawyer, please call us at 614-209-5162 or contact us online today for more information.