Traumatic Brain Injury Lawyer in Columbus, Ohio.
TBI Symptoms? It's Time To Seek Medical Attention
Traumatic brain injuries are generally caused by a blow or jolt to the body or head, and they are both exceptionally dangerous and extremely unpredictable. If someone else's negligence causes you to exhibit any concerning signs or symptoms of a TBI, it's time to seek medical attention and professional legal counsel.  
Traumatic brain injuries (TBIs), because they affect the brain, are extremely dangerous – and extremely unpredictable. TBIs are generally caused by a blow to the head or body or by the jolting of the head on the neck, and they are closely associated with traffic accidents of every kind, falls caused by poorly maintained commercial properties, accidents on the job, and more. If someone else's negligence causes you to sustain a TBI, it's time to consult with an experienced Columbus brain injury attorney.
Traumatic brain injuries that a person sustains in an accident can result in serious complications. A person can sustain a severe head injury in an accident – especially where he or she receives a strong blow to the head or where the person's head impacts the ground with a significant amount of force. 
When an accident victim sustains a head injury, the force of the blow can disrupt the brain's 'internal wiring.' Specifically, the neurons and axons which make up the brain's internal hardware system could become severed, resulting in complications. At other times, the accident victim's brain could move around inside the skull and collide with the side of the skull, resulting in a concussion, which is considered a mild form of brain injury. 
In some instances, the symptoms of a traumatic head injury are relatively minor, while at other times, the injury could leave the accident victim in a permanent comatose state. If you or someone you love has suffered a traumatic head injury in an accident that was someone else's fault, our Columbus traumatic brain injury attorney at The Jones Firm may be able to help. Our legal team will review the circumstances of your accident and get the necessary medical experts on board in your case. We could then pursue economic compensation for your serious head injury.  
Please speak with us today to find out more about how we could help you pursue compensation for your traumatic head injury.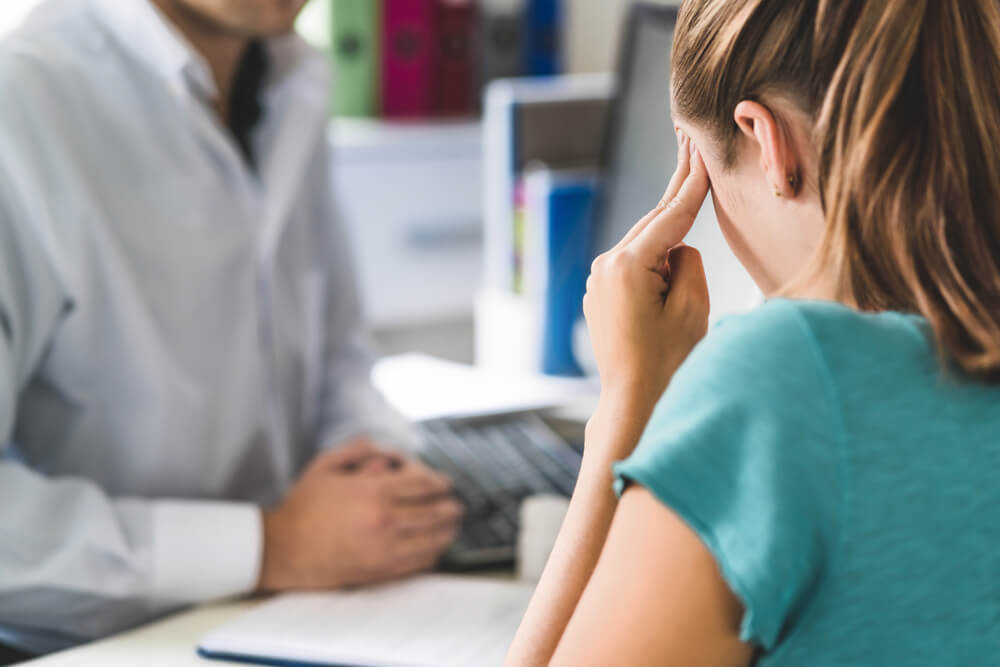 TBIs EXPLAINED
The Mayo Clinic relays all the following regarding TBIs:
While a mild TBI may affect your brain cells only temporarily, a more serious injury can lead to bruising, bleeding, torn tissues, and more, which can lead to long-term complications or even death. 

The symptoms of a TBI can be apparent immediately after the injury-causing accident, but they can also be exceptionally slow to appear, which can make obtaining the medical care you need more complicated. 

If you or someone you love has taken a blow to the head – in any kind of accident – seek emergency medical attention if you exhibit any of the early warning signs of TBIs or experience any concerning effects.
Accidents that Can Result in Traumatic Brain Injuries
There are several types of accidents that may result in a traumatic head or brain injury. For example, if a car accident victim's head strikes the steering wheel, headrest, or window, he or she could suffer a concussion or some other bad head injury. Other accidents that can lead to traumatic head injuries include the following:
Slip and fall accidents

(both indoors and outdoors)

Construction accidents and other workplace accidents

Sporting accidents

Boating accidents

Swimming pool accidents 
SIGNS AND SYMPTOMS
The Mayo Clinic also shares the signs and symptoms associated with mild, moderate, and severe TBIs – along with common symptoms experienced by children. Let's take a closer look at those symptoms most closely associated with moderate to severe TBIs, which can include:
The victim may experience a loss of physical coordination. 

The victim can lose consciousness for a period of from several minutes to hours.

The victim can experience nausea and repeated vomiting.

The victim can experience a headache that won't abate and/or that continues to worsen.

One or both of the victim's pupils may dilate.

The victim can have convulsions and/or seizures.

It may be difficult or impossible to wake the victim from sleep.

Clear fluid may drain from the victim's ears and/or nose.

The victim may experience numbness and/or weakness in the toes or fingers.
These physical symptoms can accompany cognitive symptoms that may include serious confusion, slurred speech, unusual behaviors such as agitation or combativeness, or coma. Exhibiting any one of the above signs and symptoms is reason enough to seek immediate medical attention. 
Complications of Traumatic Head Injuries
Traumatic head injuries can lead to serious and debilitating complications – some of which are short-term and others of which are long-term. Complications that often result from traumatic head injuries include the following:
Severe headaches or migraines

Short and long-term memory losses

Long-term pain

Coma

Permanent vegetative state

Death
Traumatic head injuries also typically require a significant amount of medical treatment. For example, the accident victim might need to consult with a medical specialist and undergo a risky surgical procedure to correct the condition.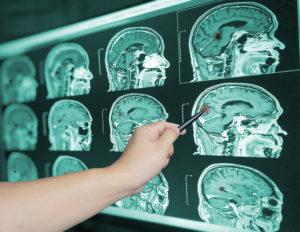 DON'T WAIT TO CONSULT WITH AN EXPERIENCED COLUMBUS PERSONAL INJURY ATTORNEY
If you or someone you love has suffered a serious head injury in an accident that resulted from another person's negligence, the experienced attorney at The Jones Firm are ready to help. Our Attorney Geoff , is committed to helping clients like you – who've been injured by the negligence of someone else – obtain just compensation that covers your full array of physical, financial, and emotional damages. TBIs are serious injuries that are also seriously unpredictable, and you need skilled legal guidance on your side. To schedule a free case evaluation and legal consultation with a Columbus traumatic brain injury lawyer, please call us at 614-209-5162 or contact us online today for more information.