Motorcycle Accident Lawyer in Columbus, Ohio
Motorcycle Accident Often Leads To Life-Threatening Injuries
Motorcyclists are extremely vulnerable to dangerous accidents. Every motorist is responsible for sharing the road safely with all who travel on it, and this includes motorcyclists. Driver negligence makes our roads less safe for everyone, but motorcyclists often pay the ultimate price.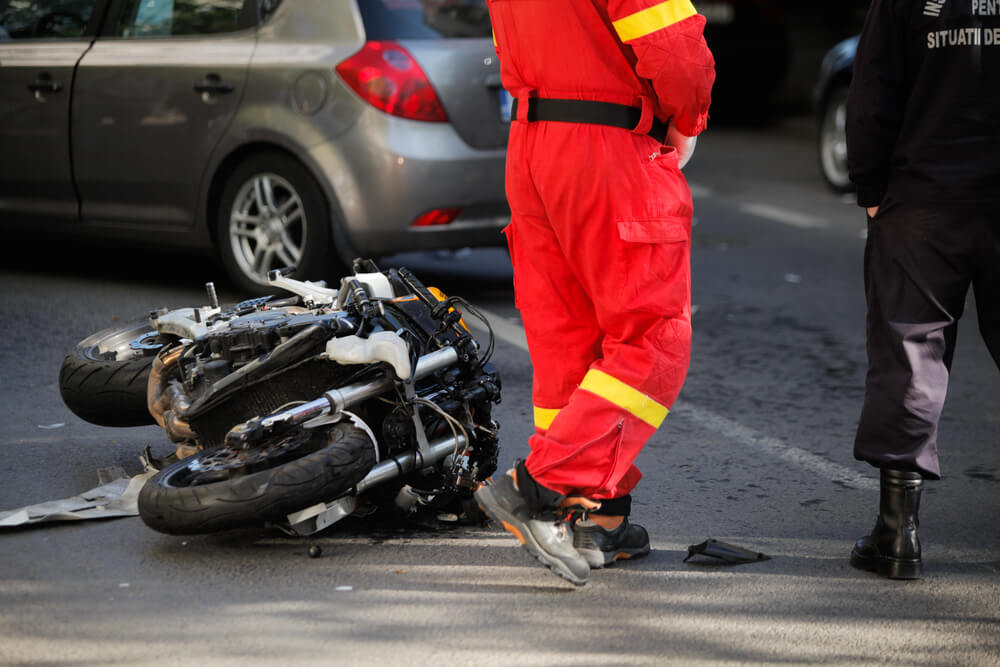 Motorcycles allow a sense of freedom and a connection with the open road that is difficult to deny. Motorcycle accidents, however, are among the most violent and deadly traffic accidents on our roadways. When you are on your bike, you have nothing but your helmet and your safety gear to protect you from the impact of an accident caused by a negligent motorist, and the results can be life-threatening. If a negligent motorist causes you to be injured in a motorcycle accident, you shouldn't wait to consult with a Columbus motorcycle accident attorney. 
MOTORCYCLE ACCIDENT STATISTICS
The Insurance Information Institute (III) shares some important statistics about motorcycle accidents, including:
In 2017, there were 5,172 fatal motorcycle accidents.

That same year, motorcyclists were 27 times more likely to die in traffic accidents than the occupants of passenger cars were (per vehicle mile traveled).  
III reminds motorcyclists of all the following:
Wearing your helmet reduces your risk of dying in a motorcycle accident by 37 percent. 

Because motorcycles are less visible on the road, motorcyclists are far more vulnerable to dangerous accidents. 

Motorcycles are less physically stable than other vehicles are when performing necessary maneuvers, such as emergency braking. 
OTHER MOTORISTS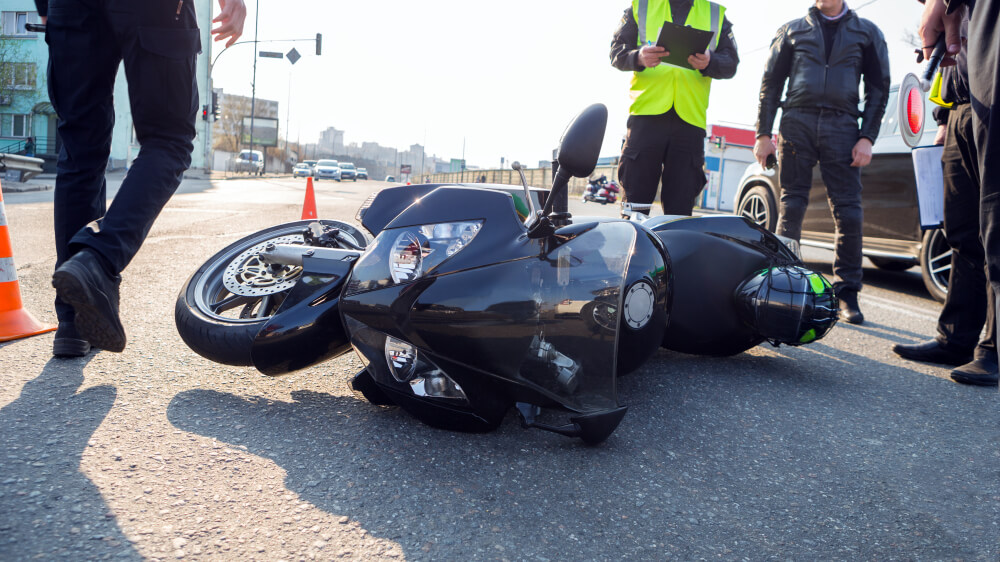 When you're on your bike, you're not only more vulnerable to the impact of an accident but are also more difficult for other drivers to see. This does not, however, mitigate the responsibility of drivers to look for and see motorcyclists in their midst – in addition to sharing the road with them safely. 
Negligent drivers seriously endanger motorcyclists, and such negligence can come in many stealthy forms, including:
Distraction

– Distracted drivers are extremely dangerous drivers, but they pose an even greater threat to motorcyclists who are more difficult to see in the first place. A driver who is interacting with his or her smartphone (the most dangerous and most common distraction out there) isn't in a great position to be watching out for motorcycles on the road. 

Impairment – Driving under the influence of alcohol and/or drugs is just as dangerous as it sounds. The physical and cognitive effects of impairment leave motorists far less capable of proceeding safely, and motorcyclists can pay the ultimate price. 
Exhaustion

– The physical and cognitive effects of drowsy driving can be quite similar to those of impaired driving, and drowsy drivers are out there. In fact, many fail to recognize the danger they pose. 

Excess Speed

– Speed not only makes accidents more likely but also makes them more dangerous. When the negligent driver who leaves you injured in a motorcycle accident is speeding excessively, your chances of being seriously injured – or worse – rise dramatically. 

Aggressive Drivers – Aggressive drivers take dangerous driving to new heights, and their purposeful brand of dangerous driving leaves motorcyclists at extreme risk. Aggressive drivers tend to engage in multiple dangerous pursuits at any one time, including tailgating, zipping in and out of traffic, passing illegally, running red lights, refusing to cede the right of way, and more. Any one of these can put a motorcyclist in the aggressive driver's midst at immense risk. 
COMMON INJURIES
The immense impact of a motorcycle accident often leads to life-threatening injuries, including:
Traumatic Brain Injuries

–

Traumatic brain injuries

are often serious injuries that can result in dramatically unpredictable physical, cognitive, and emotional damage.

Spinal Cord Injuries

– When the spine is severed, it leaves the victim paralyzed below the injury site.

Broken Bones

– Broken bones are as painful as they are slow to heal, and when they heal improperly, they can lead to both chronic pain and permanent disability. 
DISCUSS YOUR CASE WITH AN ACCOMPLISHED COLUMBUS MOTORCYCLE ACCIDENT ATTORNEY TODAY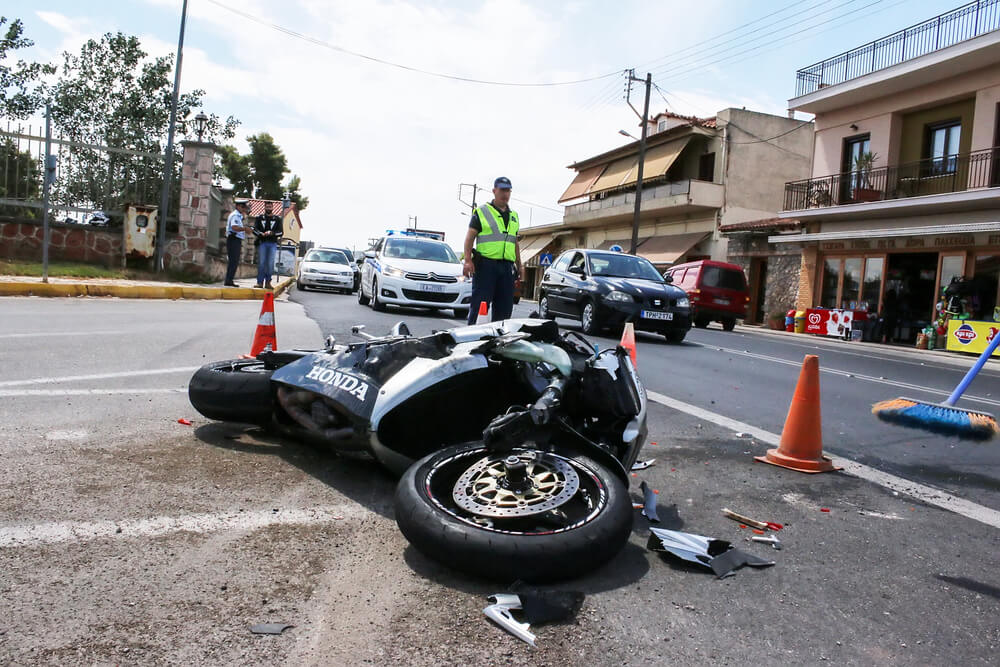 If another driver leaves you injured in a motorcycle accident, Geoff Jones at The Jones Firm in Columbus, Ohio, is a dedicated motorcycle accident attorney with impressive experience successfully advocating for the rights and rightful compensation of clients like you. We're on your side, so please don't hesitate to contact or call us at 614-209-5162 for more information today.