Drunk Driving Accidents Lawyer in Columbus, Ohio.
Helping Victims of Drunk Drivers Seek the Compensation They Deserve –
Alcohol Affects Driver's Motor Coordination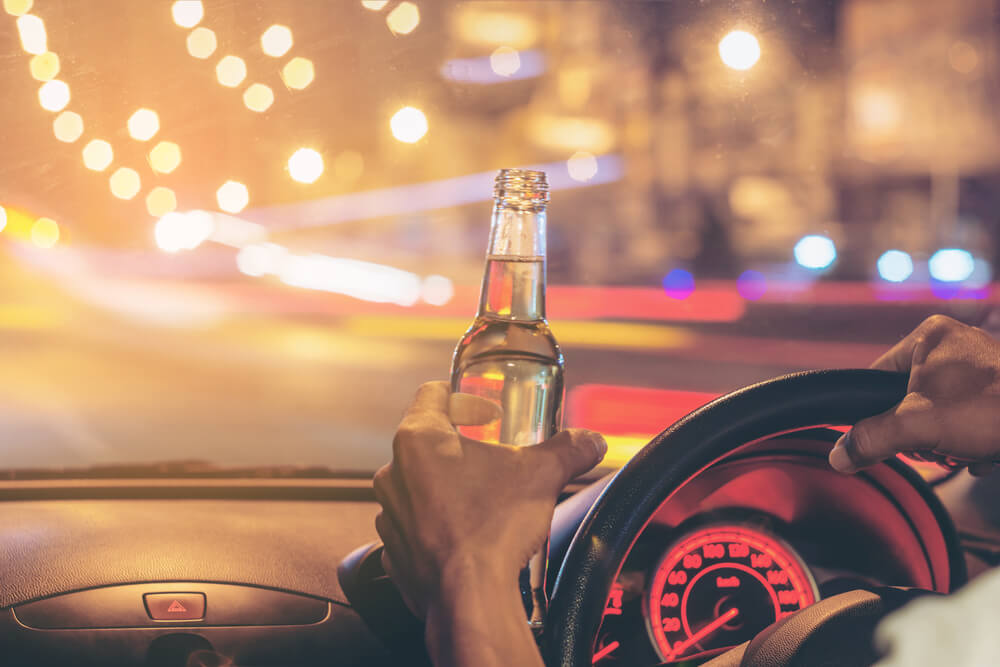 Motorists who choose to drive under the influence of alcohol eschew their responsibility to drive safely and make our roadways that much more dangerous for everyone. Drunk drivers play far too critical a role in the deadliest accidents out there. 
Operating a motor vehicle while under the influence of drugs or alcohol is almost always a recipe for disaster. Alcohol is a depressant and can affect the central nervous system's ability to function properly. Specifically, it can slow down CNS functioning and significantly delay a driver's reaction time. As a result, an impaired driver might not be able to react quickly enough to avoid a collision.
There isn't a driver on our roads who isn't fully aware that driving while under the influence of alcohol is an exceptionally dangerous practice, yet some motorists refuse to forsake this life-threatening form of negligence. The truth is that drunk driving plays far too great a role in fatal traffic accidents. If an impaired driver leaves you injured in a car accident, especially those that occur at a high rate of speed, can lead to serious and sometimes deadly injuries. Those injuries often include traumatic head injuries, back injuries, paralysis, soft tissue injuries, and internal organ damage. If you or a person you love has been injured in a drunk driving collision, a Columbus drunk driving accident attorney at The Jones Firm is available to assist with every aspect of your claim.
How Drinking and Driving Causes Motor Vehicle Accidents
Drinking and driving often leads to serious motor vehicle collisions. For starters, alcohol can impair a driver's vision, making it blurry and causing the driver to be unable to gauge distance or perception. In addition, alcohol can significantly delay a motor vehicle driver's reaction time and ability to respond to situations that arise on the road. Therefore, an impaired driver might not be able to apply the brakes in time to avoid colliding with the rear of another vehicle.
THE EFFECTS OF IMPAIRMENT
When motorists are impaired by alcohol, it affects their motor coordination, which means it physically affects their ability to drive safely. Further, alcohol reduces inhibitions, which is reflected in the motorist's decision to drive under the influence of alcohol in the first place. Alcohol can also play tricks with drivers' vision and can cause cognitive impairment, both of which can obviously wreak havoc on safe driving. 
THE STATISTICS
The Centers for Disease Control and Prevention (CDC) reports all of the following sobering statistics related to drunk driving:
Every single day, about 29 people die from traffic accidents involving drunk driving, which translates to one fatality every 50 minutes.

Every year, the losses associated with drunk driving accidents amount to more than $44 billion. 

In 2016, fatal crashes related to drunk driving left 10,497 people dead and accounted for 28 percent of all traffic fatalities. 

Of the 1,233 children killed by traffic accidents in 2016, 17 percent involved an impaired driver.

In 2016, there were more than a million arrests related to impaired driving, but this only accounts for 1 percent of the 111 million self-reported instances of driving under the influence that year.
Drunk drivers are among the most dangerous on our roadways. 
DAMAGES SUSTAINED
If you've been injured in an accident that was caused by a drunk driver, the damages you've sustained can be considerable, including:
Medical Costs

– Your medical expenses can pile up quickly, including emergency care and transportation, surgery and hospitalization, ongoing medical treatment, physical therapy, rehabilitation, adaptive physical devices, prescription medications, and much more. 

Lost Earnings

– As you watch your medical bills continue to roll in, you're also likely to experience time off the job and subsequent lost wages. If your injuries are quite serious, you could even be facing diminished earnings into your future. 

Pain and Suffering – The physical and mental pain and suffering associated with being injured by a drunk driver is very real and can be very difficult to effectively overcome.
Filing a Claim Against the Driver Who was At Fault
If you are injured in a motor vehicle accident that occurred because of drunk or intoxicated driving, then you could file a claim against the at-fault driver's motor vehicle insurance company. In cases where the driver was clearly intoxicated at the time of the accident, such as where chemical testing after the fact revealed that the driver was operating his or her vehicle while under the influence, then the insurance company might admit fault for the accident. In that instance, you will only need to prove the causation and damage elements of your case.
As part of a drunk driving accident case, you might be able to recover monetary compensation for all of your medical treatment bills, physical therapy bills, and surgical procedures, if any. In addition, if your injuries caused you to miss time from work, you could make a claim for lost wages or a claim for loss of earning capacity. Finally, you could recover non-economic damages for all of your related inconvenience, suffering, pain, emotional distress, and mental anguish.
A knowledgeable Columbus drunk driving accident lawyer can assist you with proving all of the legal elements of your drunk driving accident claim. Your lawyer can submit a demand package and submit it to the insurance company for the at-fault driver. If the insurance company refuses to offer you the monetary compensation that you deserve, your attorney could file a lawsuit against the at-fault driver and litigate the case in the Ohio court system. Finally, a lawyer will be able to answer all of your questions about how best to pursue your case.
YOU NEED A DEDICATED COLUMBUS PERSONAL INJURY ATTORNEY ON YOUR SIDE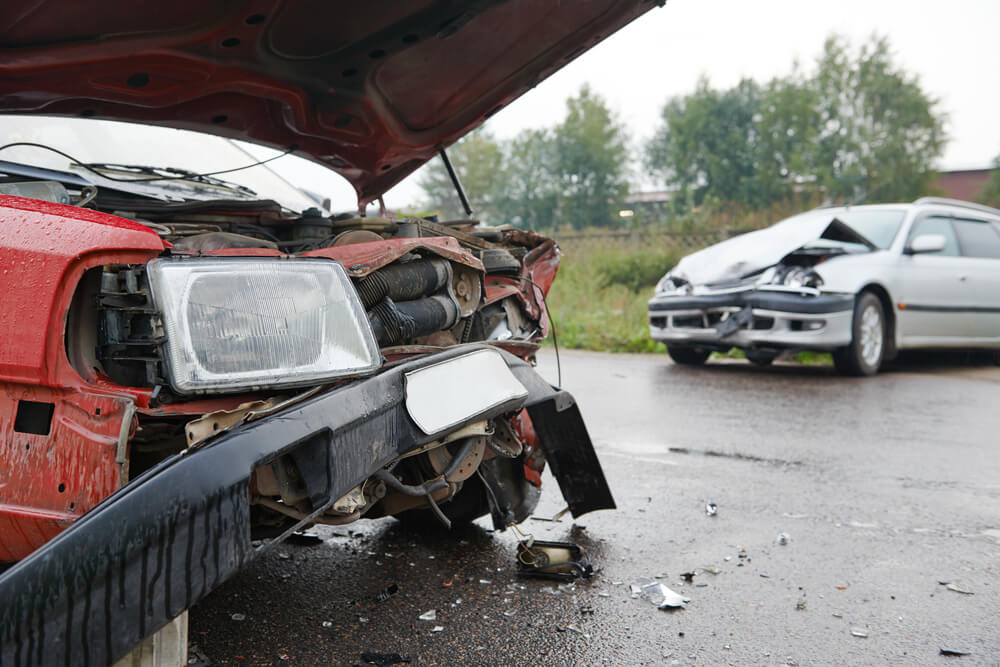 If you were injured in a drunk driving accident, a knowledgeable attorney Geoff Jones at The Jones Firm in Columbus, Ohio, is an accomplished personal injury attorney who brings the same focused dedication and legal acumen to every case he takes on. We're here for you, so please don't hesitate to contact us online or call us at 614-209-5162 for more information today To schedule a free case evaluation and legal consultation with a Columbus drunk driving accident attorney